A '60s punk classic written by Pet Clark?! That was the unlikely outcome when garage band the Remains cut the 'Downtown' star's 'Heart'. But to some, especially natives of Ohio, the song belongs not to Petula or the Remains, but to Cincinnati's 2 Of Clubs, a duo comprising Linda Parrish and Patti Valentine.
"Linda is from Cincinnati and I'm from Covington, Kentucky, just across the Ohio River," says Patti. "There was at the time a very popular nightspot called Guys & Dolls. Linda and I each worked there, but not together at first. Singing at Guys & Dolls was my first paying job. Before that I performed anywhere a band was willing to let me get up and sing. Some were sort of bad news places, and at first I wasn't even old enough to be in them. Ben Kraft, who owned Guys & Dolls, heard about me from people who'd seen me perform. He came to listen to me, liked what he heard and hired me. At some point, it was discovered that Linda's voice and mine blended together really well, and we decided to become a duo. Linda was married to Carl Edmondson, who headed up the house band."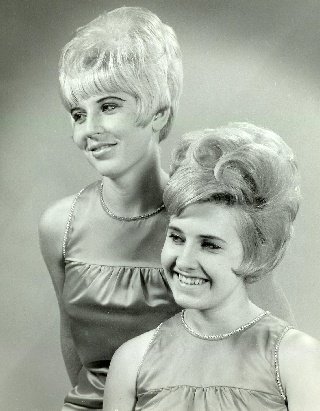 Carl Edmondson was a mainstay at the local Fraternity label, as a solo artist, producer of acts like Lonnie Mack, and member of the Dolphins, with whom he had charted in 1965 with 'Hey-Da-Da-Dow'. "He and Harry Carlson, the owner of Fraternity, were very good friends," Patti recalls. "Harry heard Linda and I sing together and decided to take a chance on us. My younger brother was the one who called our attention to 'Heart', the b-side of Petula Clark's 'You'd Better Come Home'. He liked it and said it might be good for us. We decided he was right and added the song to our stage act."
Committed to tape at the studios of nearby King Records, the recording home of James Brown, and promptly pressed by Fraternity as their debut 45, sure enough, 'Heart' was good for the 2 Of Clubs, reaching the Top 10 in places like Chicago, while hovering just outside Billboard's Hot 100 in October 1966. For their next release, Patti and Linda turned to 'Walk Tall (Like A Man)', a recent Paul Vance and Lee Pockriss-penned b-side for Verdelle Smith. This one sold even better, entering the Cashbox chart in Christmas week, eventually peaking at #75 during a nine-week run, and at #92 on Billboard.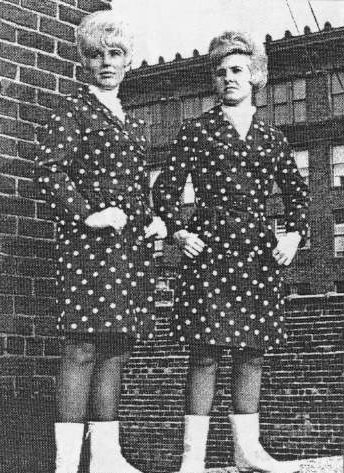 1967 saw the release of three further 2 Of Clubs singles - 'Let Me Walk With You', written by Barry Mann and Cynthia Weil, a version of Ike and Tina Turner's 'River Deep - Mountain High', and 'Look Away', previously a hit for Garnet Mimms - each recorded at RCA Studios in Nashville. While consolidating their local reputation, these platters did not chart nationally. Linda wrote each of the duo's b-sides; 'My First Heartbreak', 'You Love Me' and 'How Can I Be Happy' in partnership with hubby Carl, and 'So Blue Is Fall' solo.
"Unfortunately, a 2 Of Clubs album was never released," rues Patti. "We had songs recorded for one but it never got done. Carl was our manager and producer, so when he and Linda split up and divorced, the 2 Of Clubs become history. I continued to sing with him as a single for several years after that, until I got married. My husband took a job in Waukegan, Illinois and I moved away from the Cincinnati music scene. These days I live in Georgetown, Indiana, a small town a little northwest of Louisville, Kentucky."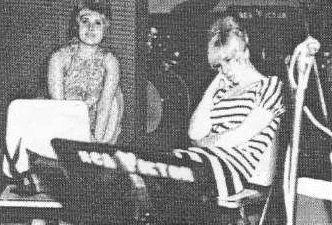 Patti concludes, "Several years ago Linda remarried. She and her husband are well off financially and have a place in Colorado. I am happy for her. Linda is a very vibrant person and has a busy life." Not too busy, though, for the occasional 2 Of Clubs reunion, the most recent of which was in 1999 at a big oldies festival organised by WGRR in Cincinnati headlined by Little Richard. "How I envy Linda her busy life. I retired from my office job recently. At first, I absolutely loved being free and running my own life. But now I miss being part of the world. Now, as when my career was beginning, I still sing anytime and anywhere anybody will let me. Some friends in Cincinnati tell me that there is a group currently performing there calling themselves the 2 Of Clubs. I don't know if they are pretending to be the original group, but if so, I can personally vouch for the fact that they are fakes."