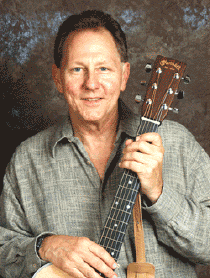 Jack Nitzsche Remembered
                  by Bob Lind
I met Jack in 1965 in Lenny Waronker's office at Metric Music Publishing. Metric had just signed me and Jack was looking for material for some of the groups he was producing. Lenny didn't think my demos carried enough impact and wanted me to play my songs for him live. I knew who Jack was, of course. I even had a copy of LONELY SURFER. And I thought the whole idea was stupid. What was a brilliant, classically trained arranger with his melodic scope going to hear in my twangy-folky little songs?
He came in with that briefcase he always carried, that mad-scientist long hair of his and those thick glasses. He sat there listening to me plunk my way through four or five tunes and stunned me by telling Lenny: "You finally got an honest writer here." From the beginning Jack heard something in my music that I did not.
He didn't pick anything from that batch of songs for the artists he was cutting but he told Lenny he liked my stuff. Lenny mentioned it to the Powers That Be at World Pacific and they signed Jack to produce me. The second time I saw him, was a couple months after the meeting at Metric. He picked me up in his leased Cadillac at my little tin-can apartment to get the songs together. Second time we met, mind you, and he walks in and says: "Man! You can't create in this terrible place."
I didn't have any money. So I asked him what he suggested. He says, "Why don't you stay at my place?" So just like that, I found myself living for six months at his huge, beautiful house on Durand in the Hollywood Hills. He and Gracia were split at the time and I didn't know anyone in L.A. So it was an Odd Couple kind of deal. I think we were both lonely.
But still . . .I just couldn't -- and still can't -- fathom his generosity. I was constantly tapped, living on $50-a-week advances from Metric. He never let me pay for anything. We'd go out to eat at all these expensive restaurants and get drunk at Martoni's bar - all on his dime. I kept saying, "I can't keep letting you pay for all this." But he never let me pay.
I know Jack had his demons. And he had a hard cynical side. But he had a 12-mile-deep well of kindness in him too. Even when Gracia came back (and a more wonderful woman no one has ever met) with the baby (young Jack who must have been about 2 at the time), he never kicked me out. And Gracia treated me like a son - even though there wasn't much difference in our ages.
Jack turned me on to music I didn't even know existed. He listened to everything: Jazz, South African, Samba . . .There was this album of Bulgarian Folk Music he loved, and I got to love it too.
After he'd heard all my songs he told me: "I don't think there are any hits here. But we're going to make a beautiful album." The session kept getting closer and still, we hadn't even started picking the songs. And when the date got a couple weeks away, I started getting concerned. "Don't you think we should get busy?" I'd ask him. He'd just wave me away. Gracia tended to crash early and when she went to bed, Jack and I would get drunk and put on Ray Charles, or Fred Neil, or Otis Redding and cry like big maudlin babies. One day I asked Gracia, "Should I be worried about this? The session's a week away." She told me, "No. That's how he always does it - last minute." Sure enough, about four days before the first date, we started getting it together. I never met a more patient guy. I didn't read music. I didn't even know the names of the chords I was playing. He would sit at that little electric piano of his and say, "Play me the notes you're playing." And I'd strum one string at a time and he'd say, "Yeah. That's a C major 7th," or whatever. The day and night before the session he barricaded himself in his office and wrote those breathtakingly beautiful charts, those tear-jerking string lines, all of it. Elsewhere on this site, Carol Kaye and others have provided a good sense of what he was like in the studio. I won't waste time with that. Only to say he amazed me with what he found in my songs.
I finally moved out when "Elusive Butterfly" started exploding. And oddly, just when you'd think Jack and I would be closest, rifts started forming. One time, as I was starting to make some money at last, I told him I wanted to take him and Gracia out to dinner at Martoni's - where we'd been together dozens of times. It just seemed natural after all the times they'd taken me. But he got inexplicably pissed: "Martoni's? Oh, you're a star now? Man you used to have real humility. Now you want to go do the Hollywood thing at Martoni's?! What the hell happened to you?" It got to be a common riff with him. I was afraid to talk around him. If I said something that struck him wrong, he would suddenly "go off" on me about "being a fucking star" and at that time, far from being ego-ed out, I was constantly scared shitless. But he seemed very threatened by the success of the records we had made together.
Eventually I got a new producer - not because I thought I could find someone better (no way), but because the trust had eroded between us and, with music, you have to have that trust. I think that hurt him a lot. Over the next few years, we'd see each other every once in a while and get close again. Then things would get nasty and we'd float away into our separate worlds. He was a hard man to figure out.
But when I think of him today, I can't think of anything but that patience and generosity of his, and the fact that he had confidence in me way before I had any in myself.
Bob Lind