Al Hazan worked in the late 1950s until the mid-1960s with a veritable who's who of the Southern Californian dream merchants: musicians such as Carol Kaye, Hal Blaine Glen Campbell, Steve Douglas, Al de Lory, Ray Pohlman and Leon Russell; Performers recording his songs included Ritchie Valens, The Bell Sisters, The Blossoms, Clydie King, Charlotte O'Hara (Bonnie), Terry Day (Melcher), Wanda Jackson, James Darren, Cindy Malone, Johnny Crawford and Jack Nitzsche; arrangers and producers of the caliber of Lou Adler, Jerry Riopelle, Sonny Bono, Nick Venet, Lee Hazlewood, H.B. Barnum and...Jack Nitzsche.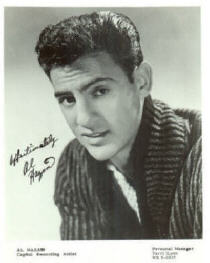 His first recording as a solo artist, using the alias Al Anthony, was one of Jack's first arrangements. Released in 1961 on the one-off Downbeat label "The Force Of Love" / "Is It A Sin?", despite being a rocking two-sider, did not set the charts alight. Not that Al expected it to, nor did he really mind, he was doing what he loved, writing, producing and making records. Since he'd heard his first song, "The Dance Of Love" performed on national radio, the music business had him hooked.
Al had been composing songs at the piano from an early age, as a teenager his first major public appearance, was on Peter Potter's early 50s, local TV show, "Search For A Song". "The Dance Of Love" was his second try at writing a song for the show and it passed the audition. He was invited to perform the song in front of the TV cameras, a studio audience and invited music publishers; the evening was a great success. After the show, Lee Hazlewood's partner in the Lance music publishing company, John Miller expressed an interest in signing the song. Recorded for RCA, sung by the Bell Sisters and arranged by Nelson Riddle, with the songs new publishers, Miller and Hazlewood in attendance, the session went well. Al was delighted. When Al learned that the duo were to perform the song on the nationally aired and hugely popular Bing Crosby Radio Show, on Saturday night, Al's mood increased to elation! When Bing asked the girls who wrote the song, they replied (as per the script), "Nelson Riddle wrote the musical arrangement and we wrote the vocal arrangement", this enlisted a slight disgruntled shrug but it didn't compare to the bombshell that was to follow. John Miller broke the news to Al that a new CEO had been appointed at RCA and he was canceling all the previous president's planned releases. His faith in this early composition was justified however, 49 years later the track is now available on The Bell Sister's Greatest Hit's CD.
My Top Ten
(Jack Nitzsche-less hits)
Nita Garfield - As Long As I Have You - W. Bros.
Beau Brummels - People Are Cruel - Previously Unreleased - Rhino CD
Kim/Skippers - Beat - Russ-Fi
Tandems - The Rising Surf - Sentinel? - Sundazed CD
Willie Gibson - Cheatin' On Me - W. Bros.
Al Hazan - Tear Number One - Demo
Sherry Lee - Count Ten - Rendezvous
Salmas Bros. - Earthquake in My Heart - Keen
Lornettes - Something to Remember You By - Gallio
Joey Cooper - Thanks But No Thanks - Demo
Chantrells - Mama's Gone to Sleep Again - Smash?

Al continued his education at school but later college attendance, falling in love and working as a real estate agent all delayed his re-entry into the professional world of composing. During this time though, Al was still honing his song writing craft, including mastering the clarinet and guitar to his musical accomplishments. "Misty Moon" was the only one of his songs cut during 1952 - 1955. He had taken the song to Fred Stryker, owner of the Fairway Music Publishing Company on Selma Avenue, who thought it would be perfect for a group Rene Hall was preparing for a session, The Blossoms. Too early for any involvement by Darlene Love this was the first session The Dreamers, Gloria Jones, Fanita Barrett, and Annette and Nanette Williams, had recorded under their new group name.
Following the move with his parents from East to West L.A., a new friendship was to push his career into top gear. The pal, Aaron Arinsberg, was the brother of Cogi Grant who had a number one hit "The Wayward Wind" for Era Records. Cogi arranged a meeting for Al Hazan with the label's owners, Lew Beddell and Herb Newman. Al can remember playing four songs for them, "Is There A Heaven", "Window Of Dreams", "I Waited" and "The Feeling Of Love". Despite their 'poker-faces', leading Al to imagine they did not care for the songs, all were signed to the partners publishing company. Not only that but all the songs were recorded and released by various artists on Era Records.
The first record released "Is There A Heaven" by Russell Arms, also became Al's first hit record. The kudos attached to writing a hit opened many record company doors for the young writer. Things could not really be going better until...he got drafted! On his return from Panama, where he'd spent a lot of his time entertaining the troops, Al's life was immersed in the music business. He had also matured; no longer the star-struck kid, his army experiences and earlier dealings with the record biz had sharpened his goals. He had been delighted with Buddy Bergman's arrangement on "Is There A Heaven" but he was not so pleased with the way some of his other songs were interpreted. Financially also he realised the limitations of not owning the publishing rights. Whenever he was able, he produced his own records and with the release of "Chemistry Of Love" in 1961 for Tony Caro on Crystalette, published his songs on his own Chemistry Music company.
The early sixties brought forth an explosion of material from Al Hazan. As a performer his professional debut was as the male lead and writer for the vocal group, The (Royal) Galaxies on Capitol. Most of his work as a performing artist though was solo, either as a vocalist or pianist. As a pianist his most famous tinkling was as B. Bumble on "Nut Rocker", a role he reprised as Ali Hassan with "Malaguena". One of the earliest and also one of the few non-Spector related Philles Record's releases. His vocal and instrumental recordings, 17 45s in all, were usually recorded under various aliases. He enjoyed performing but he wasn't seeking a role as a teen idol, his song writing was far more important to him. As the caliber of artists who recorded his compositions, some were mentioned in the first paragraph, shows, his work was bearing rich fruit. Usually he wrote alone but occasionally with friends such as Annette Tucker, Sonny Bono, Nancie Mantz or Jerry Riopelle. As a producer his talents were also in demand by The Beau Brummels, The Individuals, Charlotte O'Hara and others. His professionalism and friendliness as well as his musical ability ensured him a warm welcome from almost all the major players in LA. Many of these friendships endure to this day.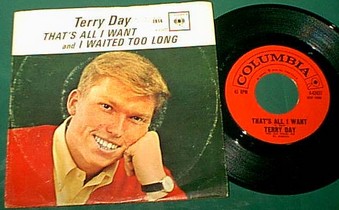 The recordings of Al Hazan deserve far more space than this introduction allows and he gets them. The many Nitzsche collaborations are covered in the next few pages, Spectropop has many features written by Al and of course there is Al Hazan's own site. Links to the latter two can be found on Part Five. His site is a must-visit, with a far more detailed account of his musical history, many recordings, concerts, and the folk involved in them. Many rare artist photos, original sheet music and label scans add the visual element, whilst, perhaps the biggest plus on the site, is the music. Almost every song mentioned in this feature can be downloaded from his site. My 'Top Ten Al Hazan' hits features recordings that don't have any input from Jack Nitzsche and it was an almost impossible task to compile. Besides choosing many favourites I've tried to pick songs that demonstrate the many forms of music in which Al worked. There is rock'n'roll, girl group, ballad, surf, instrumental, rock group, doo-wop and soul recordings, some are on 45rpm, others unreleased and demo tracks. These demos were never intended for public release and some may need a bit of imagination applied whilst listening. A good example of one of Al's demos is "Tear Number One". Gene McDaniels was the intended recipient of the song and with receptive ears it doesn't need much imagination to realise what a cool record this would have made. A big pity that Gene's version has not turned up.
By 1966 Al had left the biz, disillusioned with pop music's direction and wanting a new challenge. His path led him to a career as fashion photography, college student, (he graduated from UCLA with a PhD in psychology), caring for his parents and counselor. Now forty years later it's hard to believe his life has ever been so good. His recently pubished book Blissful Fusion, gives advise on strengthening a loving relationship. The success of his web site has meant his music has never been so popular. His songs are regularly heard by eager fans around the world and new artists are keen to record his them.
---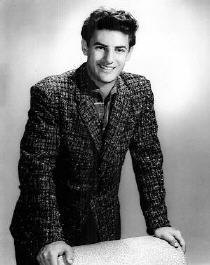 Al Hazan was one of the first contacts I made who knew and had worked with Jack Nitzsche. Jack's beginnings remain sparsely documented, but Al's many memories of this period have served as valuable first-hand accounts of the times. Since then many further contacts have been made but my email conversations with Al gave me a huge buzz. These early emails originally appeared as a stand-alone page on the site "Early Days", now to be found as Part 2 of this feature. Al shares stories of his first meeting, friendship and many subsequent recordings with Jack.
Al and I kept in regular contact since that first page and it soon became apparent that not all of Jack's work for Al had been included on "Early Days"; I suggested a second page. Titled "Al Hazan and Jack Nitzsche's Record of the Week", this page now makes up Part 3, the released and Part 4 the unreleased recordings, of this profile of Al and Jack's work together. Most of these tracks feature reminisces from Al but some include mini reviews from myself.
By the time "Early Days" first appeared on this site, Al with Webmaster Rex Strother's help had his own web site "The Complete Al Hazan Story" up and running. Al Hazan's many tales and pictures detail a fascinating experience, that of making music from the mid-fifties to mid-sixties. The discography offers many tracks, including released, unreleased and demo recordings - evocative of those musical, and, some might say, culturally, innocent times, in which he worked. Song after song is available to download as mp3s, many unbelievably rare as 45s, plus almost as many recordings that have lain in Al's personal tape store, unheard by all but the performers and musicians involved. The "AH & JN ROTW" page included links to hear these newer songs. The music including Al and Jack's collaborations can still be heard on Al's Discography Page. You are strongly advised to pay a visit!
Thanks very much to Al Hazan PHD for sharing memories of his early days at work and play with Jack Nitzsche. I'm sure you will enjoy reading them as much as I did compiling them. The stories were collated from email correspondence, Al then read, checked and made alterations before agreeing to them being made available on this site.
Thanks again Al,
Martin Roberts