The Producers... An appreciation of just a few that worked with Jack Nitzsche.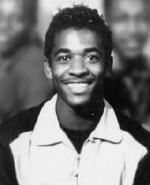 With the emphasis on Ron Barrett's work with Jack Nitzsche an appreciation of one of sixties music un-sung pioneers.
(Part 1) An introduction to the music of Ron Barrett - from Meadowlark to producer.
(Part 2) Ron Barrett in his own words, helping to create the sounds of the sixties
(Part 3) Checking out the Matrix #'s
(Part 4) Sammi Lynn 78 rpm discovered, Jack Nitzsche never saw this!
(Part 5) Discography, web links and acknowledgments
I was delighted when Ron Barrett reactivated his Star Revue record Company and eagerly grasped the opportunity for stories from the founding of his label in 1961. Ron tells his tales with enthusiasm and sheds much light on this relatively undocumented period of early 60s music, a history lesson with rhythm and very little blues.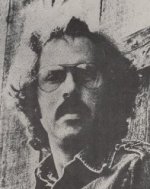 You do know the name Marty Cooper but are you aware just how much good music he made? His 60s recordings are at least given a good scratch on the surface.
(Part 1) An introduction to the music of Marty Cooper.
(Part 2) Blowing their own trumpets in the early 60s. Marty and Jack's, mainly instrumental recordings.
(Part 3) At work and play with Bobby Day and Jack Nitzsche, solo artist.
(Part 4) Discography and acknowledgments
Marty Cooper has supplied many great stories of his work and friendship with Jack Nitzsche. Obscure instrumental records, Soul greats, Bobby Day and Gloria Jones, Jack sitting high in the U.S.A charts, all these and more are discussed. Attempting to present a review of Marty's work has been a lot of fun, I hope you enjoy it.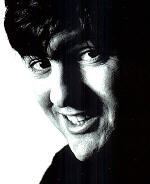 An updated presentation of Al Hazan's work with Jack Nitzsche.
(Part 1) An introduction to the music of Al Hazan.
(Part 2) Early Days by Al Hazan
(Part 3) Al Hazan on the record #1 Reviews of the 45s
(Part 4) Al Hazan on the Record #2 Unreleased recordings
(Part 5) Discography, web links and acknowledgments
Al Hazan's stories of working with and befriending Jack Nitzsche were among the first pages on this site. I'm pleased to publish these articles with a fresh layout and with the addition of an introduction to Al Hazan's career and a discography of Al and Jack's work together.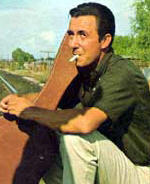 Wot, no introduction? Where you been living, under a rock? If you're not aware of the records and career of Mr. Hazlewood, then there is loads of information and web sites devoted to the career of this idiosyncratic producer, writer and performer. Some of the best sites are linked to on Part Three of this feature.
(Part 1) The early sixties 45s
(Part 2) Mid-late sixties 45s, Reprise and LHI
(Part 3) Discography, links & Thank Yous
Lee worked a lot with Jack and although I hope it's not complete, these pages are a visual discography of the many records the pair worked on. From their first 45, Gary Crosby's, Phil Spector penned, "That's Alright Baby" on Lee & Lester Sill's Gregmark label in '61, to Lee and Suzi Jane Hokum's duet, "Califia (Stone Rider)" on Lee's LHI label from '69.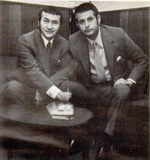 They weren't just music moguls Koppelman & Rubin could rock, an honourable mention of their early recordings and compositions before they hit the music biz heights.
(Part 1) An introduction to the music of Charles Koppelman + Don Rubin.
(Part 2) Bright 'n' breezy but not so easy The Turtles, Zal Yanovsky and Gary Lewis & The Playboys
(Part 3) Working with the big-boys Bobby Darin, Petula Clark, Jackie DeShannon and Rick Nelson
(Part 4) Written by Alan Gordon - Garry Bonner An Expected Bouquet For Bonner (and Gordon)
(Part 5) It's a Record: A Koppelman-Rubin Associates, Inc. Production, arranged and conducted by Jack Nitzsche
Jack Nitzsche didn't seem too enthused with his time working for Koppelman - Rubin but together they made some great music.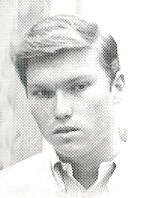 Presenting an eight-part feature on Terry Melcher's early work concentrating on his recordings with Jack Nitzsche.
(Part 1) An introduction to Terry Melcher
(Part 2) Meeting Al Hazan and his first solo recording and production
(Part 3) The Rip Chords, Eddie Hodges and being produced by Phil Spector
(Part 4) Producing Frankie Laine
(Part 5) Working with mom (Doris Day) and Gentle Soul
(Part 6) A personal remembrance, written by Carol Kaye
(Part 7) A Californian retrospective, written by Harvey Kubernik
(Part 8) Discography, web links, books and acknowledgments
I did attempt to get in touch with Terry Melcher some months before his death, I regret not pursuing the matter. Be that as it may, Terry did give a number of interesting interviews, some of which are presented here interspersed with comments from those who knew him. These interviews, as well as record reviews, augmented by scans of picture sleeves and labels, comprise this appreciation of Terry's work and musical beginnings with Jack.