Mambo Gee Gee
THE STORY OF GEORGE GOLDNER AND TICO RECORDS
by Stuffed Animal
PART FOUR:
Bang! Bang! Boogaloo
RAFAEL CORTIJO, ISMAEL RIVERA & THE JOE CUBA SEXTET
Tico's most important male signing in 1965, certainly from a Puerto Rican point of view, may well have been Rafael Cortijo and His Combo, featuring the late, great salsa singer Ismael Rivera. The basis of Cortijo's sound was the bomba, a traditional form of Puerto Rican dance music. In the early '50s, he adapted the instrumentation of mambo bands for playing the bomba, but used traditional instruments like timbas and guiros to keep the sound as authentic as possible. Historian Frank Figueroa quotes Cortijo as having said at the time: "We try to play (music) honestly, with spontaneity and without any sophisticated variations that may alter its original form". Rivera, a close friend of Cortijo's since childhood, joined his combo in 1955. His singing had a peculiar nasal quality that made listeners take notice, but it was his improvisational skill that made him the envy of other singers. After hearing one of his performances, Cuba's greatest popular singer Beny Moré reportedly called him el sonoro mayor - the best singer he'd ever heard. Many people agreed with this assessment. When Rivera sang live with Cortijo and His Combo, it was like a Brazilian carnival scene: the always-festive musicians would abandon the bandstand in order to dance and sing among audience members. They were the first all-black group ever allowed to appear on Puerto Rican television, and after signing with New York-based Seeco Records, cut hit singles such as "El Negro Bembón", "Alegría y Bomba", "Maquino Landera", "El Bonbón de Elena" and others. Ismael Rivera's mother, Margarita, wrote several hits for them.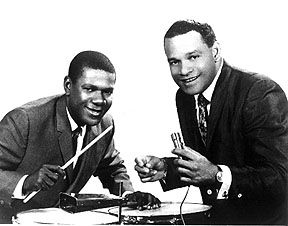 As was true inside the mainland United States, the 1950s was an era of racial segregation in Puerto Rico. Rafael Cortijo and Ismael Rivera are praised for having demanded better pay and working conditions for black musicians. However, the praise came in later years; at the time, the music industry didn't look kindly on their endeavours. Nor did it care for both men's reputations for alcohol consumption and drug abuse. In 1962, Rivera was caught with cocaine in his possession. He was convicted and sent to federal prison in the United States (Puerto Rico is a US commonwealth). Cortijo's combo suddenly found itself blacklisted and unable to work. The group broke up, and several of its musicians formed El Gran Combo, which went on to have its own hits. That might have been the end of the story, except for Morris Levy's intervention three years later. In 1996, Alegre Records founder Al Santiago recalled the details of Rivera's release from prison; at the time, Santiago was negotiating to sell his label to Roulette. "I told (Morris) that one of (Puerto Rico's) best singers was in Lexington, Kentucky, in rehab, and that we should look forward to signing him", Santiago wrote. "After asking me Ismael Rivera's name, he picked up the phone and spoke to I-don't-know-whom. He then told me, 'I want you to go to Kentucky and pick him up!' I was to take along a letter stating that Tico was signing him to a recording contract . . ." Incredibly, Rivera was freed, and within days of Levy's telephone call, he was sitting in the label boss's New York office! An astonished Santiago astutely concluded that Levy was "a man of connections".
Cortijo reunited with Ismael Rivera, and they recruited a new combo around themselves. Fully apprised by Al Santiago of their earlier triumphs in Puerto Rico, Morris Levy eagerly signed them to a Tico album deal. Their first LP, ¡Bienvenido! (Welcome) featured arrangements by Tito Puente. (Puente involvement with début albums soon became the preferred way to launch new acts). However, Cortijo and Rivera would record only one more album together. For reasons that are not clear, Ismael Rivera parted ways with his old friend in 1968, and teamed with pianist Javier Vázquez to form his own band, Los Cachimbos. Cortijo then organized a new group, El Bonche Agua, and recorded two more albums for Tico using his daughter Fay and Panamanian singer Azuquita on lead vocals, among others. The second of these, Ahi Na Má, is held in particularly high regard by his fans. Soon afterward, homesickness prompted Cortijo's return to his beloved island. He declined to renew his contract with Tico Records, an indication that the label's production techniques may have been too slick for his tastes. He may also have had doubts about Morris Levy's ability to market his kind of music; what subsequently happened to Ismael Rivera's career lent weight to such concerns. Despite studio assistance from Puerto Rican master percussionist Kako, Rivera and His Cachimbos did not move much vinyl for Tico, though they stayed with the label until the late '70s. Rivera achieved both the acclaim and the sales figures he deserved after switching to Fania Records, but his success was short-lived - renewed drug abuse and the tragic loss of his voice derailed his career. Tico may not have made as much money as it would have liked from either Rafael Cortijo or Ismael Rivera's music but, viewed from an historical perspective, the company was fortunate to have recorded such important artists at the peak of their powers.
Al Santiago joined Tico's production staff for a year, overseeing numerous albums including Celia Cruz's début with Tito Puente, and La Lupe's first solo outing, They Call Me La Lupe. Twenty-one albums were issued in 1965, nearly matching the 1963 output. Juggling a full roster of artists on both Tico and Roulette eventually proved to be an impossible task for Teddy Reig. By the mid-'60s, he was delegating work on many Latin sessions to assistants. Foremost among them was Cuban-born Pancho Cristal, who ultimately succeeded Reig as head of Tico A & R. His ascension to the post coincided with the release of a number of albums featuring Tico's finest acts in combination with one another. Of course, there were various artist compilations like the Bailables series and Latin Golden Oldies for Dancing; but there were also more ambitious projects, like Homage to Rafael Hernández, a Tito Puente/La Lupe tribute to one of Latin America's greatest composers, and a series of live albums recorded by a group known as the Tico All-Stars. This was a concert-only aggregation featuring Eddie Palmieri, Ray Barretto, Tito Puente, Arsenio Rodríguez, newcomer Joe Cuba and several guest stars. Their albums contained descargas, long, freestyle jam sessions that took up an entire LP side. The concept was pioneered in 1957 when Cuba's Panart label released a descarga album featuring legendary bassist Israel "Cachao" López. This album (Cuban Jam Sessions) and its follow-ups became widely regarded as musical textbooks for Latin musicians. Al Santiago decided to copy the concept in 1961, bringing together a supergroup comprised of Johnny Pacheco, Charlie Palmieri, merengue legend Dioris Valladares and others for his Alegre All-Stars album series.
Now, Tico was creating its own Latin spectacular on vinyl. This would be its biggest show since "Mambo USA", and it still had enough star power to pull off such a feat. The concert was taped in late 1965 at New York's Village Gate nightclub, a jazz venue that gave over its stage to Latin acts on Monday nights. With "Symphony Sid" Torin hosting the show, the Tico All-Stars performed extended live sets, which were waxed by Pancho Cristal and released on three separate albums over the next two years. All are considered highly collectible. Among the esteemed guest performers on stage were Cachao himself, Alegre All-Stars Johnny Pacheco and Charlie Palmieri, and "Mambo USA" alumnus Candido Camero. Depending on how you look at it, there may actually be four albums in the series: Candido later cut a rare studio album, Candido's Latin McGuffa's Dust, with Cachao, Tito Puente and other Tico All-Stars as sidemen. Perhaps even better known than the Tico All-Stars releases are a pair of mid-'60s LPs called Spanish Songs Mama Never Taught Me. As the title would suggest, these compilations feature songs with prurient subject matter performed by Tito Puente, Machito's Afro-Cubans, The Joe Cuba Sextet, Graciela and Miguelito Valdés. The latter two easily steal the spotlight on these records, treating lewd topics like sodomy, masturbation, fellatio and penis size in grand style. Their brazen enthusiasm on selections like "La Bochinchera", "Juanito", "Los Hermanos Pinzónes" and "Juanita, Saca La Mano (Remove Your Hand)!" is quite marvellous, but these albums would be worth buying just for the cover photos of five Latin music legends casually sharing dinner together.
The Palladium Ballroom closed in April of 1966; Eddie Palmieri's band was one of the closing night attractions. The shuttering of so revered a Latin music institution signalled a sea change in the sound and appeal of Latin music. A blend of pachanga/cha-cha rhythms with African-American soul was growing popular, and dancers called it Latin boogaloo. Writer Juan Flores describes it as "cha-cha with a backbeat." The phenomenon can be traced back to the early years of the decade and hits like Cal Tjader's "Soul Sauce", Mongo Santamaría's "Watermelon Man" and of course, "El Watusi" by Tico's own Ray Barretto. So there had been precedents by the time the Joe Cuba Sextet's releases filled dance floors in 1966, and there were other Latin acts who cut successful boogaloo records, but none of them became as identified with the style in the minds of non-Latinos.
From the beginning, this group always had crossover appeal. Formed in 1954 from the remnants of the Joe Panama Quintet, the group consisted of vocalist Willie Torres, pianist Nick Jiménez, bassist Ray Rosa, Jimmy Sabater on timbales, Tommy Berríos on vibraphone and leader Gil Calderón pounding the congas. Calderón got the stage name "Joe Cuba" from the owner of one of the clubs where they played. Cheo Feliciano took over lead vocalist duties when Torres quit in 1957 to sing with the José Curbelo Orchestra, and shortly thereafter, Jules Cordero replaced Ray Rosa. The Sextet's appeal to English-speaking crowds had much to do with their unusual habit of putting English-language lyrics to Latin dance numbers. They were among the first Latin acts to do so. Cheo Feliciano has confirmed this to interviewer Abel Delgado. "When I came into the group, they had instituted many English tunes", he recalled. "Willie Torres, (he) used to sing most of the tunes in English even though they were salsa. We did all the (English) tunes because we used to cater to a Jewish crowd, to an Italian crowd, to black American crowds, and to Latinos, too. Crossover (for Latin bands) really started with Joe Cuba". The group was also unique in that it was able to satisfy dancers without using the standard Latin brass section - Joe Cuba's vibes-dominated sound was heavily influenced by that of Cal Tjader - and it certainly didn't hurt that most if not all of the group's members were drop-dead handsome! They were especially popular at Jewish vacation resorts, which provided their bread and butter for many years.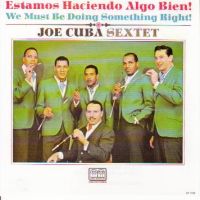 Their first significant hit was "Mambo Of The Times", a shoulder-shaking bilingual romp originally recorded for the Rainbow label in 1956. After a period on the small Mardi Gras label, the group landed on Seeco Records for a three-year stay, during which time they were the first act to cover Tito Puente's "Oye Cómo Va". In 1964, Tico had the good luck to sign them, and with Pancho Cristal manning the dials, the stage was set for them to cut their most popular releases to date. By now, Feliciano was alternating leads with Jimmy Sabater, who had unexpectedly proven himself a more-than-capable ballad singer with the Seeco cult hit "To Be With You". Cristal almost immediately began urging the group in a more R & B-oriented direction, which culminated on their fourth Tico album, We Must Be Doing Something Right! From that 1965 LP came the first Joe Cuba song to crash the national best-seller lists: "El Pito (I'll Never Go Back To Georgia)", a handclapper whose lyrics were specially tailored to African-American sensibilities. Humorous dance numbers with an unrehearsed feel had long been a Sextet specialty, and those kinds of jams went over big at new clubs like The Cheetah Discothèque, where black couples danced the African Twist into the wee hours of the morning.
As Jimmy Sabater later detailed to Juan Flores, the material that the group wrote during this period was often inspired on-the-spot at their live dates. Sabater described a pivotal appearance at Manhattan's Palm Gardens Ballroom. "It was a black dance", he recalled. "That night, we were playing selections from our new album . . . the one with 'El Pito' on it, you know. The place was packed, but when we were playing (our) mambos and cha-chas, nobody was dancing. So at the end of the first set, I went over to Joe Cuba and said, 'Look, Sonny (that's his nickname), I have an idea for a tune that I think might get them up . . . I went over to the piano and told Nick Jiménez, play this (riff) . . . before (long), the people were out on the floor going beep-beep, haaa! Beep-beep, haaa!" This nonsense phrase was one of several party chants that were popular among black young people in the '60s. Joe Cuba himself continued the story: "Suddenly, the audience began to dance side to side, (it was) a wave-type dance, and (they) began to chant . . . sort of like an African tribal chant and dance". For a quarter hour, musicians and dancers fed off of each other's energy. The scene was repeated at subsequent dates, and soon the Sextet was inflaming crowds all over town, setting off a frenzy of beep-beep-bang-banging, hip-swaying and finger-popping.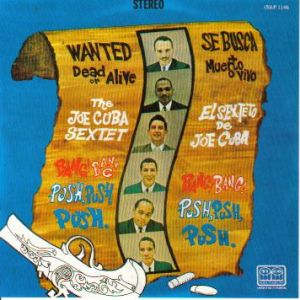 Thus was born the raucous and rowdy single "Bang! Bang!" Its absurd lyrics about "cornbread, hog maw and chitterlings" good-naturedly mock some of the more bizarre staples of African-American cuisine. Pancho Cristal rocked Bell Sound to its foundations cutting the record, which rivalled The Isley Brothers' "Shout" in fraternity party ambiance. It sold over one million copies worldwide, spawned a hit album of the same title, and probably inspired Donna Summer to write the toot-toot, hey, beep-beep tagline for her chart-topping disco smash "Bad Girls" thirteen years later. Rising to #63 Pop and #21 R & B on the Billboard charts in the fall of 1966, "Bang! Bang!" became Tico's biggest chart record since "El Watusi". As luck would have it, Cheo Feliciano left to pursue a solo career that year. Willie Torres returned just in time to sing on "Bang! Bang!" and its follow-up, "Oh, Yeah!" The latter number, a raunchy drinking song that encouraged turning lights off and "getting blind" on 100 proof whiskey actually charted one position higher in Billboard; its inherent appeal to keg-loving college students no doubt had much to do with its success. For the remainder of the '60s, The Joe Cuba Sextet was the hottest of tickets - the band found itself opening shows for The Temptations, Diana Ross and The Supremes, Marvin Gaye and James Brown. In the Latin community, their personal appearances got receptions akin to Beatlemania. "Joe Cuba became one of the most important (bandleaders) in New York", Cheo Feliciano confirmed to John Child. Poor Cheo undoubtedly regretted leaving Cuba and Tico Records when he did, but his stalled solo career finally picked up steam after he signed with Vaya Records in the '70s. As co-writer on all three Joe Cuba hits, Jimmy Sabater's stock in the group soared. What's more, his ballad style became so in-demand, he was spun off as a featured act. While remaining an active member of the Sextet, Sabater took time to cut several Tico albums of his own, one (Jimmy Sabater Solo) supervised by George Goldner.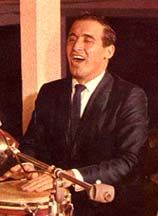 Joe Cuba's success with boogaloo records precipitated an avalanche of young black and Latin musicians recording in the style. Tico tried to crash the pop charts again with soul-tinged material by Nat King Cole Trio alumnus Jack Costanzo, but was unsuccessful. However, Alegre Records (by now Tico's sister label) had two strong boogaloo acts in the persons of Pete Rodríguez and Ritchie Ray. In discothèques and on Latin radio, Rodríguez and his gravel-throated singer/songwriter Tony Pabón scored repeatedly with wildly popular dance sides like "Micaela", "Here Comes The Judge", "Oh! That's Nice" and "I Like It Like That". These singles were a tad more suggestive than Joe Cuba's hits, which may explain why they never crossed over to pop. However, they proved to be enduring cult favourites - "I Like It Like That" in particular came to be regarded as a boogaloo classic, and in subsequent years, it garnered many cover versions. Pete Rodríguez was later instrumental in launching Rubén Blades' stellar music career, but the bandleader himself was fated to remain a barrio phenomenon only. Ritchie Ray had more success appealing to non-Latin audiences. He's said to have led one of the best party bands working in the '60s, and was so highly regarded as a pianist, Pancho Cristal made him a featured musical guest at the 1965 Tico All-Stars concert. With future jazz great Doc Cheatham on lead trumpet, and childhood friend Bobby Cruz on lead vocals,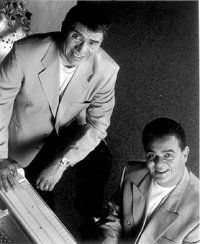 Ray's band had earlier knocked Latin New York on its collective nalgas with the jala jala rhythm, a samba-styled variation on the pachanga. His 1968 Alegre album Let's Get Down to the Real Nitty Gritty featured all English-language material, and cracked the Billboard charts with a remake of Shirley Ellis' 1963 floor-shaker "The Nitty Gritty". After 1966, Ritchie Ray product occasionally appeared under the Tico logo. Collectors are keen to locate his and Bobby Cruz's album collaboration with Tico artist Nydia Caro, Los Durísimos y Yo (The Strongmen and Me). Later, Cruz would jump labels again to cut Mano A Mano, a duet album with Jimmy Sabater. Ray and Cruz's contributions to the catalogue notwithstanding, Tico Records would never have another boogaloo act as hot as The Joe Cuba Sextet.
It was definitely a challenge to market Cuban and Puerto Rican music to mainstream America in the '60s; Tico was one of just a handful of Latin labels to survive while doing so. The public's taste in Latin music changed, and Brazilian jazz/pop as performed by the likes of Astrud Gilberto, Walter Wanderly and Sérgio Mendes was suddenly the rage. Unfortunately, Morris Levy couldn't find a Brazilian artist with commercial appeal. Records such as "El Watusi" and "Bang! Bang!" kept Tico product competitive, but the pachanga never caught on big outside New York, and for all its crossover appeal, the boogaloo grew controversial. Older Latin bandleaders like Eddie Palmieri and Tito Puente expressed open distaste for it. Around 1969, popular young bandleaders like Johnny Colón, Joe Bataan, The LeBron Brothers and Fernando Rivera (some of whom recorded for George Goldner's new Cotique label) found themselves unable to get bookings. Music industry politics is believed to be the reason. "We were the hottest bands, and we drew the crowds, but we were never given top billing or top dollar", Rivera told Max Salazar in 1988. "The boogaloo bandleaders were forced to accept 'package deals' which had us happing all over town - one hour here, one hour there - for small change. When word got out that we were going to unite and no longer accept the package deals, our records were no longer played over the radio. The boogaloo era was over, and so were (our) careers". Of course, the Joe Cuba Sextet survived because they had established themselves in R & B markets, but they couldn't keep a trend going all by themselves. With boogaloo records no longer getting airplay, Morris Levy had no reason to keep releasing them. He was obliged to fall back on older music styles which may have met with the approval of purists, but no longer sold particularly well. By the time Levy moved into new offices at 17 West 60th Street in 1968, Tico's profit margin had begun to shrink substantially. From that point on, its niche in the Roulette empire was no longer secure. However, consistent sellers like Joe Cuba, Tito Puente and La Lupe allowed the company to greet the 1970s without drowning in a sea of red ink.

Picture research by Stuffed Animal, Tony Rounce, Malcolm Baumgart, Richard Havers, Leonardo Flores, Phil Milstein, Rat Pfink and Jeffrey Glenn.