Mambo Gee Gee
THE STORY OF GEORGE GOLDNER AND TICO RECORDS
by Stuffed Animal
PART FIVE:
King of the Cha-Cha Mambo!
THE LAST GASP, FANIA & THE DEATH OF GEORGE GOLDNER
Between 1967 and 1972, the Machito, Ray Barretto and Eddie Palmieri bands all said goodbye to the Tico family. Pancho Cristal did so as well, leaving Art Kapper, Miguel Estivíl, Fred "Paco" Weinberg and George Goldner to trade off production duties. Twenty-four LPs hit the racks in 1968, but album output would diminish in subsequent years. Curiously, Tico didn't phase out monaural album releases until 1971; the rest of the music industry had gone "stereo-compatible" three years earlier.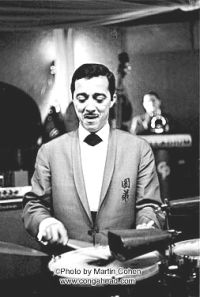 As the focus shifted from orchestras to individual singers, the producers recruited an unofficial house band for musical accompaniment purposes. It usually included Vinnie Bell on guitar, Sonny Bravo on piano, Bobby Rodríguez on bass, Johnny Rodríguez on bongos, Mikey Collazo on timbales and a brass section led by Barry Rogers. Tito Puente's featured vocalist Santitos Colón stepped into the spotlight with a pair of solo albums. Colón had been singing with Latin bands since the late '40s, but didn't make much of an impact until he joined Puente's orchestra in 1957. He sang lead on Puente's very popular Dancemania albums for RCA Victor, and from that point began to draw his own following. A short, slight man with ferretlike features, Colón wasn't the likeliest of candidates for stardom. However, his foghorn voice had no problem cutting through a full-throttle dance arrangement like "Babarabatíri", and it took on a sexy velvet tone for boleros like "Imágenes". Marketing Santitos Colón albums proved to be a sound financial move for Tico Records; unfortunately, the same can't be said for releases by Sophy Hernández and Shaun Elliot, two other vocalists Tito Puente had occasion to employ.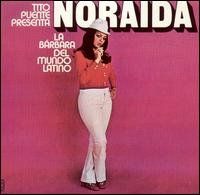 Noraida Moré, widow of legendary Cuban sonero Beny Moré, got an album deal and became the latest to benefit from a Puente send-off. He did no less than produce her début, La Bárbara del Ritmo Latino, and the reliable Charlie Palmieri contributed arrangements. While it sold well enough to justify cutting a second album, Me Voy A Desquitar (I'll Get Revenge), Noraida never generated the kind of public sensation Tico had hoped for. Neither did Puerto Rican singer/actress Nydia Caro, who was unsuccessfully promoted as a sort of '60s-era Jennifer López. Hardly anyone noticed when the label issued Yo Canto, the first stateside album by international heartthrob Julio Iglesias; however, Morris Levy shouldn't be judged too harshly for failing to get Iglesias airplay so early in his career. It would take more than a decade for the Spanish crooner to become popular in this country, and even then he needed the help of superstars Willie Nelson and Diana Ross!
People did take notice when yet another seminal figure from the early days of Latin music came to call. At one time, singer/songwriter Myrta Silva had been the toast of Latin America. Discovered singing for pennies during the Great Depression by celebrated Puerto Rican composer Rafael Hernández, Silva became the main attraction of his Cuarteto Victoria. She performed with Hernández in New York, Puerto Rico and Colombia to great acclaim, and cut sides for RCA Victor. Migrating to Cuba in the '40s, she put together a risqué repertoire comprised mostly of her own and Rafael Hernández's compositions that made her a sensation in Havana cabarets. She went on to precede Celia Cruz as featured girl singer with La Sonora Matancera, and appear at special North-American events like 1954's "Mambo/Rhumba Festival". Now Silva was a TV hostess in her native Puerto Rico, but she returned to New York long enough to bless the Tico catalogue with an album of her greatest songs, The Author and Performer, and delight long-time fans with her very own volume of Spanish Songs Mama Never Taught Me.
Collections of double entendre material invariably included one or two tunes written by Arsenio Rodríguez. The blind guitarist died on the last day of December 1969; his final Tico album, Arsenio Dice (Arsenio Says), had been issued the year before. Credited with originating the modern Latin conjunto (the special combination of instruments that gave mambo its unique sound), as well as composing many popular Spanish tunes, his influence was inestimable. Arsenio Rodríguez's passing was mourned throughout the Latin diaspora, as was that of Tito Rodríguez, claimed by leukaemia in 1973. Los grandes Rodríguez were both honoured with posthumous Tico compilations. Recordando a Arsenio (Remembering Arsenio) features Ray Barretto, Joe Cuba, Celia Cruz, Eddie Palmieri, Jimmy Sabater and Cortijo performing some of his greatest hits. Nostalgia con Tito Rodríguez collects some of the singer's finest work from the '50s. Around the time these tribute albums were released, Joe Cain, the new A & R head of Alegre Records, agreed to double his workload and begin overseeing Tico recording sessions.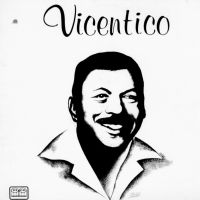 Cain brought Vicentico Valdés back to the label. Tito Puente's featured vocalist of many years ago was now a bolero singer of great renown. He had become a headliner in his native Cuba, appearing with La Sonora Matancera and other groups. More recently, he had enjoyed a string of romantic hits on Seeco Records, which, incidentally, Cain had produced. The uncle of Alfredito Valdés, Jr, Vicentico Valdés was fast becoming as revered as Pedro Vargas, Toña la Negra and Pedro Infante, famous balladeers from Latin music's Golden Age. His only true rival during the '60s was Tito Rodríguez, and few people respected his talent more than Joe Cain. "You could play a melody (for Vicentico)", the producer recalled in an interview many years later, "(and) he'd pick it up immediately . . . after he'd hear the chords, he'd be able to manipulate the melody in such a manner that you'd think it was Sinatra or Sarah Vaughan changing it around". Valdés wasn't the smoothest of crooners, but his nuanced phrasing and Cain's evocative arrangements make his Tico début, Vicentico, ideal late-night listening for amorous couples. With lights turned down low, sultry songs like "Yo Lo Haré", "Nuestros Ojos", "La Calle" and "Llora, Llora" all but provide a glow-in-the-dark path to the nearest bedroom!
Joe Cain also brought veteran arranger/composer and session pianist Héctor Rivera to the label, five years after his underground boogaloo hit "At The Party" had inspired many a festive gathering. His second Tico album, Lo Máximo (The Greatest), features Cachao's fluid bass lines and future salsa star Héctor Lavoe on backing vocals. It sums up the sound of early '70s salsa quite nicely, but is perhaps more notable for having some of the most bizarre album art ever seen on a Tico release. Izzy Sanabria, editor of Latin New York Magazine, conceived the cartoonish depiction of Rivera as a naked colossus, scaling the Empire State Building à la King Kong. As if to heighten the painting's surreal quality, the infamous ape himself is shown (or is that supposed to be Morris Levy?) clutched in Rivera's hand.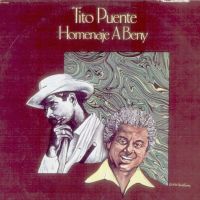 Seriously, Héctor Rivera's studio prowess always came in handy on other artists' sessions, like those for La Lupe's 1969 album The Queen, so Tico got more than its money's worth out of him. For example, he was a key player in the proceedings when Joe Cain decided to revive the Tico All-Stars, team them with the Alegre All-Stars, and record them in concert at Carnegie Hall in May of 1974. The other participants in that historic date were the Joe Cuba Sextet, Ismael Rivera and Los Cachimbos, Charlie Palmieri's Orchestra, and an expanded version of Tito Puente's Orchestra. La Lupe, Vicentico Valdés, Vitín Aviles and Yayo el Indio were the featured vocalists, and there were special guest appearances by Cachao, Candido and trumpeter Alfredo "Chocolate" Armenteros, among others. There's some outstanding music to be found on the recording: Puente's take on the 2001 - A Space Odyssey theme is magnificent, as is Lupe's exuberant ode to "Changó", and Charlie Palmieri dazzles with his organ improvisations. However, a few too many cuts on Live At Carnegie Hall, Volume One lack for excitement. Joe Cuba's performance of "Boom Boom Lucumí" is uneven, Vicentico Valdés' singing on "Confusión" never catches fire, and Ismael Rivera's rendition of "Dormir Contigo" probably wouldn't have shaken many legs at The Palladium Ballroom. Still, the event was a good excuse to get Tico's top talent (minus Celia Cruz, who'd recently departed) on stage together for the first time since the mid-'60s.
Cain had helmed an equally ambitious and more successful project for Tito Puente in 1973. In an attempt to lend Latin dance music a bit of classical ambiance, he assembled a twenty-two-piece orchestra at Media Sound Studios. Charlie Palmieri guested on the date, and the horn section was comprised mostly of jazz players. "Although the majority of the arrangements were danceable", notes Puente biographer Steven Loza, "a good part of the album was conceptualised for the concert hall". Hence the title: Tito Puente and His Concert Orchestra. Puente had flirted with jazz on a couple of his RCA Victor albums, but this release initiated a much more aggressive move toward the genre. It also reflected the stature he had earned in the Latin music world. Most artists would've had trouble justifying the expense of making an album like this. Tito Puente wasn't like most artists. Since his days on the Palladium bandstand, he'd performed all over the world and had become a veritable ambassador for Latin music. Puente had managed to stay at the top of his profession for 25 years, and would do so for another 25. Morris Levy loved his work, and gave him carte blanche to create whatever he wanted. A new treatment of "El Rey del Timbal", a song he'd originally recorded with George Goldner in 1951, emerged from the album to become a radio hit. In 1978, Puente would provide Tico with its last major success when his tribute album Homage To Beny Moré won the label its first and only Grammy award.

The day finally came when the inevitable couldn't be delayed any longer - Morris Levy had a tax liability he desperately wanted to unload. Making what, in retrospect, was a shortsighted move, he split off Tico Records and the Alegre catalogue from his other holdings and sold them to attorney Jerry Masucci in 1975. Seemingly apprehensive about the pending change of ownership, Joe Cain hastily compiled several "Best Of" artist packages. He had reason to worry; once Tico operations had shifted to Masucci's office complex at 888 Seventh Avenue, the lawyer dispensed with his services.
Bandleader Louie Ramírez subsequently took over A & R duties for Tico and Alegre. Almost immediately, though, those duties began to diminish. Writer David Carp has opined that Jerry Masucci "scuttled the label to eliminate competition with (his own record company) Fania". Most historians agree with this assessment. Literally founded out of the back of a truck in 1964 by Masucci and Johnny Pacheco, Fania Records in the '70s was on the cutting edge of the burgeoning salsa explosion. Ballsy, streetwise releases by young Fania artists like Willie Colón, Héctor Lavoe, Rubén Blades and Pete "El Conde" Rodríguez were leading the way. Masucci bagged Celia Cruz just prior to the takeover. Between 1975 and 1985, Tito Puente, Ismael Rivera, Jimmy Sabater, Ritchie Ray and Bobby Cruz joined her at Fania's Vaya subsidiary, where Cheo Feliciano was already thriving. Ray Barretto had been in the Fania stable since 1967, Santitos Colón followed his example in 1970, and Eddie Palmieri came on board in 1980. They all became bigger stars than they'd ever been as Tico artists, and their contributions helped turn Fania into the most successful Latin music label ever.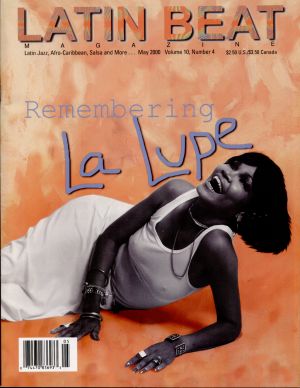 However, some Tico artists didn't fit into Masucci's vision of a salsa empire, and weren't able to make the transition. La Lupe, unfortunately, was one of them. This is puzzling, because in her heyday she was the certainly Tico's most cutting-edge act. Nevertheless, Masucci seemed to prefer marketing compilations of her older recordings to promoting her new ones. He liked Celia Cruz better as a singer, and focused his energies on making her the salsa queen she deserved to be. At the same time, a series of personal misfortunes - illness, fire loss, bankruptcy - caused La Lupe to lose her momentum. She'd always insisted on acting as her own booking agent, and by 1977, her career was in shambles due to poor management. She gave one of her last great performances that year, wowing a crowd of worshipful fans at the Teatro Puerto Rico. Her repertoire that evening included powerhouse renditions of "Qué Te Pedí" from Tito Puente Swings, The Exciting Lupe Sings, and "Oriente", her emotional tribute to the region of Cuba in which she was born. In one of the great tragedies of Latin music, Lupe lost her fortune, then her health, and finally, her life. The Queen of Latin Soul died of heart failure in 1992 at the relatively young age of 53. Thousands of Latin New Yorkers, many of them hysterical with grief, gathered at La Iglesia de Díos in the Bronx to pay their final respects. La Lupe's death coincided with the last gasp of Tico Records. Its final release is believed to be a posthumous 1992 compact disc compilation of her hits.
Tico had ceased functioning as an active label long before that. Though it was unable to survive the salsa era, that era would have been inconceivable without its many contributions to Latin music. Over its forty-year lifespan, Tico recorded Dominican merengues, Mexican rancheras, Argentinean tangos, Colombian cumbias, Spanish pasodobles and other styles, but judging by the way artists like Trío Los Bandidos and Pepe Rico's Tango Orchestra failed to renew their contracts, diversity of sound wasn't the label's strength. What it did better than almost anyone else was sell Afro-Cuban dance music with a Nuyorican (New York/Puerto Rican) flavour - the foundation of salsa. And indeed, all of Tico's major artists are respected as role models by today's salsa stars.
Disco and hip-hop music also have roots in the sound of Latin New York; listening to Tico sides like "Mambo Mona (Mama Guela)", "Chanchullo", "Oye Cómo Va", "El Watusi", "Azúcar" and "Bang! Bang!" leaves little room for doubt about that. Selected original albums can sell for hundreds of dollars at auction, and reissue labels are eager to mine the catalogue for new compilations of vintage Latin music. Unfortunately, release rights have been in legal limbo since Jerry Masucci's death in 1997, so scores of Tico master tapes, reportedly stored in England at Abbey Road Studios, must gather dust for the foreseeable future. For its high standard of musicianship, the high calibre of its artists (nearly every major Latin star), and the historical significance of many of its releases, Tico Records rates as one of the most important music labels of the 20th century. But of course, that can be said about several of the labels George Goldner founded.
And what of George Goldner? He was in the process of starting yet another new record company when he died of a massive heart attack on April 15, 1970. According to Al Santiago, the circumstances of his death were particularly tragic: "(He) died at a friend's house after complaining about heart pains during his last recording session. He refused to go (to the emergency room) because he lacked medical insurance". What a sad irony, if true. One of the music industry's most respected executives could bet $1,000 or more on a long shot, yet he couldn't afford to pay for his own health care!
In a time period that spanned less than twenty-five years, George Goldner founded over a dozen labels. In the process, he helped bring acts like Frankie Valli and The Four Seasons, The Shangri Las, Johnny Rivers and The Isley Brothers to the public's attention. His most famous and successful label was arguably Red Bird Records, headquartered in the famous Brill Building, which he operated from 1964 to 1966 in partnership with Jerry Leiber, Mike Stoller, Jeff Barry and Ellie Greenwich. Among Red Bird's releases were monster hits like "Chapel Of Love", "Leader Of The Pack" and "The Boy From New York City". Yet the very first Red Bird single was a number called "Mambito", performed by a Latin rock band; Goldner never abandoned his first love. In late 1965, he launched Cotique Records, another venture into Latin music that capitalized on the boogaloo sound. Both Cotique and Tico outlived him, carrying his belief in the commercial potential of Latin music into the '70s and beyond.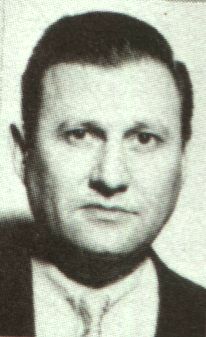 Not unlike Morris Levy, who died of cancer in 1990, Goldner left behind some enemies, but also many friends. "He was a wonderful person", Red Bird staff producer George "Shadow" Morton has said. "He was a creative man, and a businessman. He did more for the foundation of rock than anyone". Red Bird co-founder Jeff Barry states that, "George Goldner was one of the few people in the music industry with genuine passion for the product". The late Al Santiago praised him as "an excellent record producer". Rock critic Bruce Eder noted that he "discovered more talent, both in front of the microphone and behind the scenes, than most producers get to record in a lifetime". Because of his pioneering success with R & B vocal groups, George Goldner earned the right to be called the king of doo wop music. However, to lovers of vintage Latin sounds, he is more accurately known by the name he inscribed on early Tico album releases: King of the Cha-Cha Mambo!
DEDICATED TO THE MEMORY OF JAMIE LePAGE
Special thanks to Dave Conn, Bill Osment, Charlie Stout and the staff of The Music Exchange in Kansas City, Missouri, Chuck Haddix and his staff at Marr Sound Archives/University of Misssouri at Kansas City, Mike Callahan, Juan Ignacio Cortiñas, David Edwards, Zeno Okeanos and Jeff Barry.
Picture research by Stuffed Animal, Tony Rounce, Malcolm Baumgart, Richard Havers, Leonardo Flores, Phil Milstein, Rat Pfink and Jeffrey Glenn.